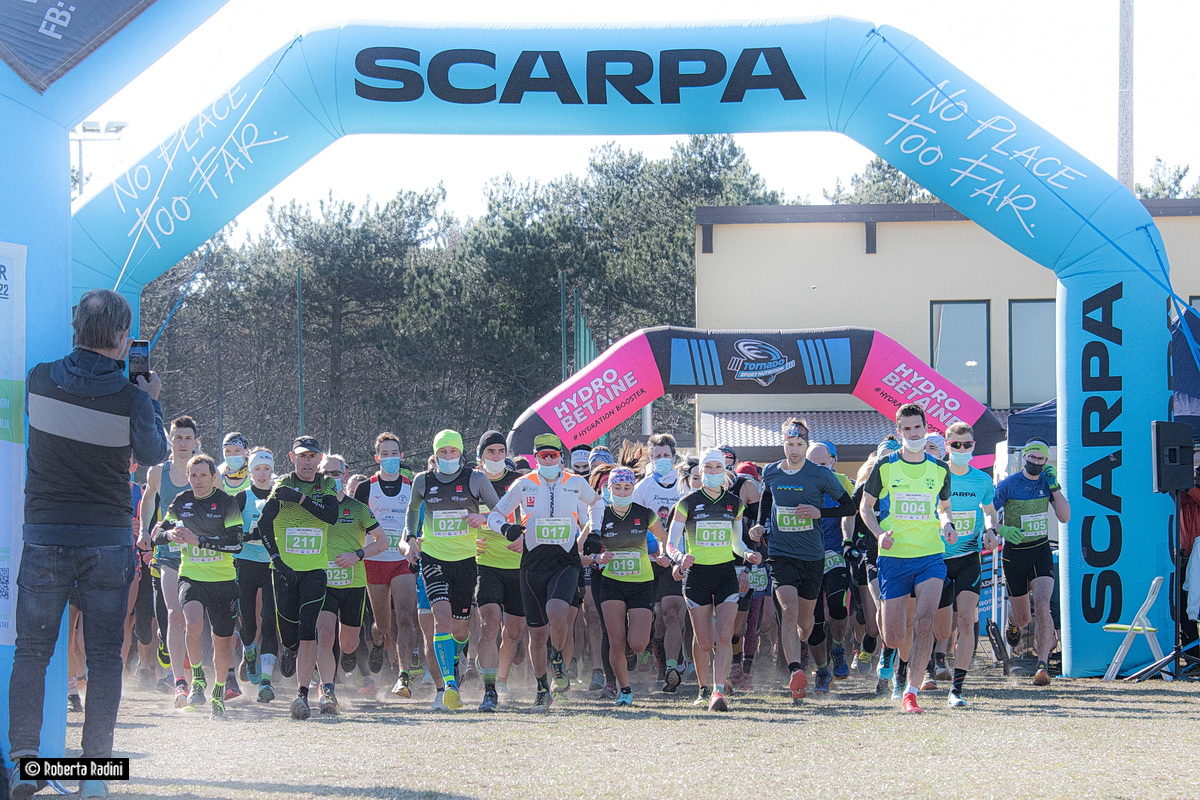 REGULATION AND ASSUMPTION OF RESPONSIBILITY
The Kokos Trail 2023 is a competitive race classified as 'Long Distance Mountain Race'.
The competition of International interest is organized under the aegis of the ASC (Confederate Sports Activities), a Sports Promotion Body affiliated with CONI.
Number strictly closed to 300 participants for the 16 Km and 150 participants for the 10 Km.
This is a competitive event and these are the requirements and documents necessary to participate:
Be 18 years of age as of 19/03/2023
Membered Athletes: FIDAL , EPS (ASC, AICS, CSEN, UISP,CSI, etc.) or RUNCARD
Non-membered athletes:
Everyone must be in possession of the competitive medical certificate for athletics, cycling, triathlon
REGISTRATIONS:
COMPETITIVE RACES 16 KM and 10 KM:
From 1 January to 28 February at a cost of 20€ for the 16K and 15€ for the 10K
From 1 to 17 March at a cost of 25€ for 16K and 20€ for 10K
NON-COMPETITABLE RACE 8 KM: 10€
ONLINE REGISTRATION: Via ENDU
No other forms of registration are allowed and participation in the competition means that the release on the responsibility and use of the images related to the event is signed by each participant.
PETTORAL WITHDRAWAL: At the Zarja Camp in Basovizza Saturday, March 18 from 11 a.m. to 6 p.m.
On the morning of the race, only athletes who come from outside Trieste will be able to collect the bibs
AWARDS:
16 KM : The top 15 Men, the top 8 Women, will be rewarded,
10 KM : The top 5 Men and the top 5 Women will be awarded
THE TOP 5 MOST NUMEROUS COMPANIES IN BOTH RACES
ROUTE: The cross-border route develops between Italy and Slovenia starting from Campo Zarja in Basovizza, you will touch the top of Monte Cocusso / Kokos at the Rifugio / Koca, and then continue to Mount Castellaro / Grades, then with a long descent you will arrive in Pesek to continue alongside the Ghiacciaie / Jazzere, Monte
TIME LIMIT:
Final time limit: 3 hours and 30 minutes
SECURITY AND SERVICE:
The employees of the organization will follow and monitor the passage of the athletes on the race track that will be appropriately marked.
There will be refreshment points along the route managed according to the anti-Covid rules, upon arrival there will be a bag for each competitor with everything necessary for the refreshment.
There will be a hundred seats outdoors where the JOTA PARTY will be served.
Assistance will be provided by the Emergency Room Service with Doctors, Ambulance, Motorcycle Ambulance, Bls Run, Surgical Units, Red Ties, State Police Motorcyclists and Alpine Relief volunteers.
Free personal parking available at Zarja Camp.
STORAGE BAGS AND CHANGING ROOM:
You will have to leave your bags in your cars in the Campo Zarja parking lot where you can also change and then return to the events area where all the logistics will be arranged
MASSAGE SERVICE:
We will not be able to ensure the massage service but our masseuse Elisabetta Emmanuele will be there only for urgent cases (cramps, contractures, etc ...)
ORGANIZATION:
A.S.D. EVINRUDE - Via Manzoni 6 - 34015 Muggia (Trieste, ITALY)
Cell. +39.347.8355573 -www.euromarathon.it
SPONSORS AND COLLABORATIONS:
A.S.C., C.O.N.I. F.V.G., Autonomous Region Friuli-Venezia Giulia, Municipality of Trieste, Municipality of San Dorligo della Valle / Dolina, Fareambiente, Cronometrists FICR, Associazione Cravatte Rosse 1st Battaglione San Giusto, Croce Blu Humanitas Trieste, C.A.I.-S.A.G. Subsection of Muggia, National Alpine and Speleological Rescue Corps station of Trieste (C.N.S.A.S. ) Police Motorcycle Escorts, ASE Motorboat.